Counselor Licensing Requirements in Alabama
In order to work as a professional counselor in Alabama, it is important to satisfy all Counselor Licensing Requirements in Alabama. We have provided some helpful information for future LPCs here.
There are two divisions of counseling license: associate licensed counselor and licensed professional counselor (LPC). If you satisfy the preliminary licensing requirements for Alabama, then you will work as an associate (referred to as ALC) before gaining status as a licensed professional counselor. When you have been licensed in a different state, you are able to apply to establish licensure via endorsement.
According to the Bureau of Labor Statistics, in the state of Alabama, a licensed counselor can earn between $36,330 to $51,870 a year.
If you have any questions at all regarding successful counseling licensure in Alabama, contact the Alabama Board of Examiners in Licensing at (205) 458-8716 or 1-800-822-3307.
Find schools and get information on the program that's right for you. (It's fast and free!)
Featured Schools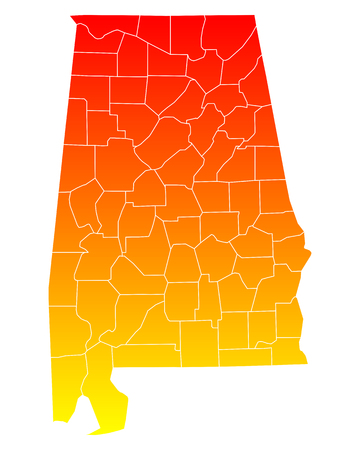 Alabama Counselor Credential Titles
Licensed Professional Counselor
(LPC) A person licensed to render professional counseling services in private practice for a fee.
Associate Licensed Counselor
(ALC) A person licensed to render professional counseling services in private practice for a fee while under board approved supervision.
Alabama Counselor Education Requirements
Master's degree or higher in counseling from a CACREP or CORE accredited program, or the "content equivalent," with a minimum of 48 graduate semester hours (or 72 graduate quarter hours) from a regionally accredited academic institution.
Alabama Counselor Experiential Requirements
3,000 hours of supervised experience in professional counseling with board approved supervision. 2,250 of the 3000 must be direct counseling services. An applicant may subtract 1,000 hours of the required professional experience for every 15 graduate semester hours (or 22.5 quarter hours) obtained beyond the master's degree from a regionally accredited academic institution, provided that the coursework is clearly related to the field of professional counseling. This formula may be used for up to 2,000 hours. 1500 of the 2000 must be direct counseling services.
Click here and discover what online counseling and psychology educational opportunities are a match for you!
Alabama Counseling Exams Required
NCE
Requirements for Clinical Supervisors
Licensed as a professional counselor with 5 years of full-time (20+ hours/week) clinical experience and successful completion of academic courses specific to supervision of counselors: 30 hours of board approved supervision-of-supervision; OR 24 hours of board approved supervisory workshop training OR; hold supervision certification issued by certain clinical associations. Supervisor must be approved by the board before hours accrued can be counted.
Requirements for Out of State Applicants
Applicants currently licensed or certified to practice counseling by a similar board in another state, territorial possession of the U.S., D.C., or Puerto Rico must meet the following requirements: 1.) Submit an application on a form approved by the board. 2.) The board may, at its discretion, waive the formal examination requirements of an applicant, provided the applicant has a passing score on a written, counseling examination that, in the opinion of the board, is substantially equivalent to the examination established by the Alabama Board. 3.) Applications will be reviewed and must meet the licensure requirements of the Alabama regulations that were in effect on the date of the first issuance in the state of the current license. Applicants who are currently licensed in another state and do not meet the requirements for licensure in Alabama may submit a plan of action for complying with the requirements and petition the board to issue a provisional license, valid for one year. Upon approval of the plan of action and payment of the required fee, a provisional license will be issued.
Scope of Practice
"PRIVATE PRACTICE OF COUNSELING" means rendering or offering to render to individuals, groups, organizations or the general public counseling services, in settings of individual or group practice, for a fee, salary, or other compensation, involving the application of principles, methods or procedures of the counseling profession which include, but are not restricted to: a. Counseling. To render evaluation and therapy that includes, but is not limited to, providing individual counseling, family counseling, marital counseling, group therapy, school counseling, play therapy, rehabilitation counseling, art therapy, human growth and development counseling, couples counseling, chemical abuse or dependency counseling, career counseling, and vocational disability counseling. The use of specific methods, techniques, or modalities within the practice of a licensed professional counselor is restricted to counselors appropriately trained in the use of these methods, techniques, or modalities. A licensed professional counselor or associate licensed counselor may diagnose and develop treatment plans but shall not attempt to diagnose, prescribe for, treat, or advise a client with reference to problems or complaints falling outside the boundaries of counseling services. b. Appraisal Activities. Selecting, administering, scoring and interpreting instruments designed to assess an individual's aptitudes, attitudes, abilities, achievements, interests and personal characteristics, but shall not include the use of projection techniques in the assessment of personality. c. Counseling, Guidance and Personnel Consulting. Interpreting or reporting upon scientific fact or theory in counseling, guidance and personal services to provide assistance in solving some current or potential problems of individuals, groups or organizations. d. Referral Activities. The evaluating of data to identify problems and to determine advisability of referral to other specialists. e. Research Activities. The designing, conducting and interpreting of research with human subjects. Now that you are familiar with the counselor licensing requirements in Alabama, visit our
How to Become a Counselor in Alabama
page for a more detailed look into the steps you will need to take to make your dream of becoming a counselor a reality.
Additional Information
AL Board of Examiners in Counseling
950 22nd Street North Suite 765 Birmingham, AL 35203 800-822-3307 205-458-8716
http://www.abec.alabama.gov/
Application packet (if mailed): $25
Application fee: $200
LPC License fee: $300
ALC License fee: $150
Source: http://www.abec.state.al.us/