LPC Requirements in Colorado
If you are looking for information on LPC Requirements in Colorado, you have come to the right place. We have compiled some very helpful information for you. You can develop into a Licensed Professional Counselor in Colorado through schooling, examination, and administered practice. For those seeking a counseling license for the first time, you need to be working as a Professional Counselor Candidate while satisfying practice criteria.
Colorado Counselor Credential Titles
Licensed Professional Counselor
(LPC)
Licensed Professional Counselor Candidate
(LPCC)* An applicant who has completed the education requirements and is under a licensed supervisor; valid for 4 years. (if not registered as an LPCC, must register as a Registered Psychotherapist in the Registered Psychotherapist Board Database).
Find schools and get information on the program that's right for you. (It's fast and free!)
Featured Schools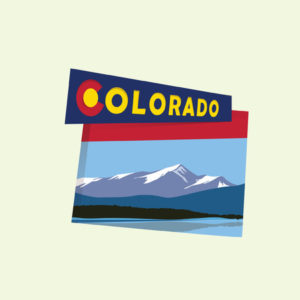 Colorado Counselor Education Requirements
Master's degree or higher in professional counseling from a CACREP accredited program, or "equivalent program" from a regionally accredited college/university consisting of 48 semester hours, completion of coursework in core areas and a practicum and/or internship. *If enrolled after August 31, 2014, the program must consist of 60 graduate semester hours.
Click here and discover what online counseling and psychology educational opportunities are a match for you!
Colorado Counselor Experiential Requirements
2 years/2,000 hours of post-master's practice in applied psychotherapy under board-approved supervision. (Doctoral degree can be 1,000 in 12 months) 100 hours of supervision is required, 70 of which must be face-to-face individual supervision. The teaching of psychotherapy can count up to 600 hours and 30 hours of required supervision *Electronic supervision is allowed – initial 2 hour meeting must be in person and every six (6) months an in-person meeting must be had and the electronic supervision must be audio and visual (as of July 20, 2012).
Colorado Counseling Exams Required
NCE and CO Jurisprudence Exam
Requirements for Clinical Supervisors
Licensed as a professional counselor, marriage and family therapist, clinical social worker, psychologist, medical doctor or doctor of osteopathy that completed a residency in psychiatry, all licensed in the jurisdiction at the time of supervision OR person who at time of supervision possesses the same education, experience and training as that necessary to adequately supervise an LPC.*As of July 20, 2012, electronic supervision is permitted: The initial two-hour supervision meeting must be face-to-face and supervisor and supervisee must meet face-to-face every 6 months. Electronic supervision must be audio and visual in nature.
Requirements for Out of State Applicants
1.) An applicant for licensure by endorsement must show that her/his credentials and qualifications are substantially equivalent to Colorado's requirements to be licensed as an LPC. 2.) Applicant must be at least 21 years old. 3.) Every license, certificate, or registration to practice professional counseling held by the applicant is active and in good standing. 4.) Applicant knows of no injunction or malpractice judgment entered/pending against him/her or complaint pending before, investigation being conducted by, or disciplinary proceeding pending before the licensing, grievance, or disciplinary board of any jurisdiction in which s/he is licensed, registered, or certified to practice professional counseling. 5.) Applicant must report any misdemeanor or felony convictions(s). 6.) Applicant must hold a master's or doctoral degree in professional counseling from an accredited program or equivalent, have passed an equivalent exam, demonstrate that s/he had at least 2 years of post-master's, or one year of postdoctoral practice in applied psychotherapy under supervision prior to licensure in Colorado OR provide evidence of active practice in professional counseling for 2 years. Applicants with a doctoral degree must demonstrate an active practice for at least one year. 7.) Applicant must take and pass the Colorado jurisprudence exam. 8.) Confirm passing score for the NCE exam. 9.) Complete the Healthcare Professions Profiling Program (HPPP).
Scope of Practice
"LICENSED PROFESSIONAL COUNSELOR" means a professional counselor who practices professional counseling or mental health counseling and who is licensed pursuant to this part 6. "CLINICAL MENTAL HEALTH COUNSELING" includes: a. Assessment, counseling activities, consultation, and referral; and b. Treatment, diagnosis, testing, assessment, psychotherapy, or counseling in a professional relationship to assist individuals or groups to alleviate mental and emotional disorders, understand unconscious or conscious motivation, resolve emotional, relationship, or attitudinal conflicts, or modify behaviors that interfere with effective emotional, social, or intellectual functioning. "PROFESSIONAL COUNSELING" means: a. Those activities that assist the person receiving counseling in developing an understanding of personal, emotional, social, educational, alcohol and substance abuse, domestic violence, and vocational development and in planning and effecting actions to increase functioning or gain control of his or her behavior in such areas. Such activities include, but are not limited to, skillbuilding in communications, decision-making, and problem-solving, clarifying values, promoting adaptation to loss and other life changes, developing social skills, restructuring cognitive patterns, defining educational and career goals, and facilitating adjustment to personal crises and conflicts; b. The selecting, administering, scoring, and interpreting of instruments designed to measure aptitudes, attitudes, abilities, achievements, interests, emotions, and other personal characteristics and includes the application of nonstandardized methods, such as interviews, to evaluate a person receiving counseling and to evaluate such personal and social functioning; c. A voluntary relationship between a counselor and a client in which the counselor assists a person, couple, group, or organization to cope with matters that include relationships, conflicts, problem-solving, decision-making, and competencies by interpreting, reporting on, or applying counseling theory; and d. Rendering of or offering to render counseling services that facilitate effective personal, emotional, social, educational, and vocational development in individuals, couples, groups, and organizations, with an emphasis on the natural aspects of human development and with an educational orientation.
Counselor Salaries in Colorado
In the state of Colorado, the Bureau of Labor Statistics lists the average annual salary of counselors range at $43,370 to $76,990. Now that you are familiar with the counselor licensing requirements in Colorado, visit our
How to Become a Counselor in Colorado
page for a more detailed look into the steps you will need to take to make your dream of becoming a counselor a reality.
Additional Information for LPC Requirements in Colorado
CO Division of Professions and Occupations
1560 Broadway, Suite 1350 Denver, CO 80202 303-894-7768
https://www.colorado.gov/dora/dpo
LPC License: $160 Provisional License: $100 LPC Candidate: $160
Source: https://www.colorado.gov/dora/dpo