Counselor Licensing Requirements in Connecticut are very specific; once you complete them all, you will be most prepared to begin your counseling practice. We want to make sure that you have the correct licensing information to plan your counseling career safely and securely in Connecticut.
The Department of Public Health grants Licensed Professional Counselor status to mental health counselors in the state of Connecticut. Regardless of if you expect to obtain your education in the state of Connecticut or if you plan on moving to Connecticut from a different state, the application process is similar.
In addition, you are going to be required to prove that you have met the criteria for education, exams, and supervised practice.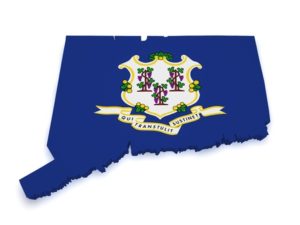 Keep in mind that the information that follows should assist you in the process. However, if you have any questions regarding the process, make sure to contact the Connecticut Department of Public Health to double-check that you're on the right track. Any inquiries can be handled by calling 860-509-7603 or sending an email to [email protected].
The board states that a Master's in a similar field will satisfy the requirements as long as you meet the standard coursework. Related fields include psychology, social work, and marriage and family therapy. Other mental health programs may be accepted, as well.
Find schools and get information on the program that's right for you. (It's fast and free!)
Featured Schools
Connecticut Counselor Credential Titles
Licensed Professional Counselor
(LPC)
Connecticut LPC Education Requirements
Master's degree or higher in counseling or a related mental health field from a regionally accredited institution of higher education consisting of at least 60 semester hours and completion of required coursework.
Connecticut Counselor Experiential Requirements
3,000 hours of post-master's supervised experience in professional counseling. A minimum of 100 hours of direct supervision by an appropriately licensed individual is required.
Click here and discover what online counseling and psychology educational opportunities are a match for you!
Connecticut Counseling Exams Required
NCE or NCMHCE
Requirements for Clinical Supervisors
Licensed as a professional counselor, marriage and family therapist, clinical social worker, psychologist, advanced practice registered nurse with a specialty in mental health, or physician with a specialty in psychiatry.
Requirements for Out of State Applicants
Licensure by endorsement: An applicant may qualify for licensure based on an out-of-state license if the applicant is licensed as a professional counselor in good standing in another state or jurisdiction whose requirements for practicing in such capacity are equal to or higher than those of this state. An applicant seeking licensure shall arrange for the submission of documentation directly to the office: The current licensure and practice standards forwarded directly to this office from the state of current licensure. Applicants who wish to expedite the licensing process may choose to meet the eligibility requirements for obtaining licensure in Connecticut for the first time. If it is determined that the other state's licensing requirements are not equal to those of this state and the applicant wants to pursue licensure, the applicant would be required to meet the current eligibility requirements
.
Scope of Practice
"PROFESSIONAL COUNSELING"
means the application, by persons trained in counseling, of established principles of psychosocial development and behavioral science to the evaluation, assessment, analysis and treatment of emotional, behavioral or interpersonal dysfunction or difficulties that interfere with mental health and human development. "Professional counseling" includes, but is not limited to, individual, group, marriage and family counseling, functional assessments for persons adjusting to a disability, appraisal, crisis intervention and consultation with individuals or groups.
Counselor Salaries in Connecticut
In the state of Connecticut, you can earn an annual salary between $43,200 and $58,800 as a counselor (according to The Bureau of Labor Statistics). Now that you are familiar with the counselor licensing requirements in Connecticut, visit our
How to Become a Counselor in Connecticut
page for a more detailed look into the steps you will need to take to make your dream of becoming a counselor a reality.
Additional Information for LPC Requirements in CT
CT Department of Public Health Professional Counselor Licensure
410 Capitol Avenue, MS #12APP P.O. Box 340308 Hartford, CT 06134-0308 860-509-7603
http://www.ct.gov/dph/site/default.asp
Application fee: $315
Source: http://www.ct.gov/dph/site/default.asp/