LPC Requirements in Florida
We want to ensure that you are on the right path toward your Counselor Licensing Requirements in Florida.
Counselors in Florida are licensed as Licensed Mental Health Counselors.
You can earn this title through the appropriate graduate school education, examination, and supervised practice.
As you are headed on the right path, you can check in at any time for any details or questions through the Florida Department of Health for CSW, MFT & MHC @ Phone: 850-245-4444.
Find schools and get information on the program that's
right for you.
(It's fast and free!)
Florida Counselor Credential Titles
Licensed Mental Health Counselor (LMHC)
Provisional Mental Health Counselor
A person provisionally licensed to provide mental health counseling under supervision; valid for 24 months. Issued to licensure applicants who have completed their clinical experience requirement intending to provide services in Florida while satisfying coursework and/or exam requirements.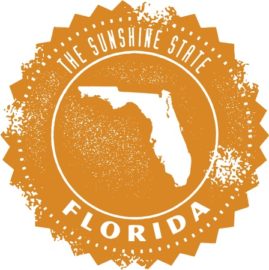 Florida LPC Requirements
Master's degree or higher from a CACREP accredited mental health counseling program that includes 60 semester hours, a course in human sexuality, and a course in substance abuse; OR Master's degree or higher from a program related to the practice of mental health counseling from an accredited institution that includes 60 semester hours, 12 specific course content areas, and 1,000 hours of a supervised practicum, internship, or field experience. AND for both options: Completion of an 8 hour laws and rules course, a 2 hour prevention of medical errors course from a board approved provider:, And within 6 months of licensure have
to complete from a board approved provider: 3 hour course on human immunodeficiency virus and acquired immune deficiency syndrome 2 hour domestic violence course from a board approved provider.
Florida Counselor Experiential Requirements
2 years of supervised post-master's clinical experience in mental health counseling that consists of at least 1,500 hours providing psychotherapy face-to-face with clients and at least 100 face-to-face hours of supervision (50 of which can be group supervision). Supervision must be under an LMHC or equivalent.
Florida Counseling Exams Required
NCMHCE
Requirements for Clinical Supervisors
Licensed as a mental health counselor with at least 5 years post-master's clinical experience and completion of a supervisory training course.
"As of October 17, 2010 Rule 64B4 3.0085 was adopted regarding qualified supervisors. Prior to changing or adding another qualified supervisor, the registered intern must.
(A) Request that the new supervisor must submit a letter to the Board with the registered interns name, the interns license number, the supervisors name, the supervisors license number, and a statement that he or she has agreed to provide supervision to the registered intern, and
(B) Receive a communication from the Board indicating its approval of the new supervisor. Experience obtained under the new qualified supervisor will not count toward the completion of the experience requirement until the registered intern has received board approval of their new qualified supervisor."
Requirements for Out of State Applicants
An applicant for licensure by endorsement must meet the following requirements:
1.) Submits a completed application and appropriate fees;
2.) Holds an active valid license to practice and has actively practiced the profession for which licensure is applied in another state for 3 of the last 5 years immediately preceding licensure;
3.) License is in good standing and is not under investigation;
4.) Meets the current educational requirements for licensure;
5.) Has passed the licensure examination (NCMHCE);
6.) Completes an 8 hour laws and rules course from an approved provider; and
7.) Completes a 2 hour course on the prevention of medical errors from an approved provider.
Scope of Practice
"PRACTICE OF MENTAL HEALTH COUNSELING" is defined as the use of scientific and applied behavioral science theories, methods, and techniques for the purpose of describing, preventing, and treating undesired behavior and enhancing mental health and human development and is based on the person-in-situation perspectives derived from research and theory in personality, family, group, and organizational dynamics and development, career planning, cultural diversity, human growth and development, human sexuality, normal and abnormal behavior, psychopathology, psychotherapy, and rehabilitation. The practice of mental health counseling includes methods of a psychological nature used to evaluate, assess, diagnose, and treat emotional and mental dysfunctions or disorders (whether cognitive, affective, or behavioral), behavioral disorders, interpersonal relationships, sexual dysfunction,
alcoholism, and substance abuse. The practice of mental health counseling includes, but is not limited to, psychotherapy, hypnotherapy, and sex therapy. The practice of mental health counseling also includes counseling, behavior modification, consultation, client-centered advocacy, crisis intervention, and the provision of needed information and education to clients, when using methods of a psychological nature to evaluate, assess, diagnose, treat, and prevent emotional and mental disorders and dysfunctions (whether cognitive, affective, or behavioral), behavioral disorders, sexual dysfunction, alcoholism, or substance abuse. The practice of mental health counseling may also include clinical research into more effective psychotherapeutic modalities for the treatment and prevention of such conditions.
Mental health counseling may be rendered to individuals, including individuals affected by the termination of marriage, and to couples, families, groups, organizations, and communities.
The use of specific methods, techniques, or modalities within the practice of mental health counseling is restricted to mental health counselors appropriately trained in the use of such methods, techniques, or modalities.
The terms "diagnose" and "treat," as used in this chapter, when considered in isolation or in conjunction with any provision of the rules of the board, shall not be construed to permit the performance of any act which mental health counselors are not educated and trained to perform, including, but not limited to, admitting persons to hospitals for treatment of the foregoing conditions, treating persons in hospitals without medical supervision, prescribing medicinal drugs as defined in chapter 465, authorizing clinical laboratory procedures pursuant to chapter 483, A49 or radiological procedures, or use of electroconvulsive therapy. In addition, this definition shall not be construed to permit any person licensed, provisionally licensed, registered, or certified pursuant to this chapter to describe or label any test, report, or procedure as "psychological," except to relate specifically to the definition of practice authorized in this subsection.
The definition of "mental health counseling" contained in this subsection includes all services offered directly to the general public or through organizations, whether public or private, and applies whether payment is requested or received for services.
LPC Salaries in Florida
In the state of Florida, counselors can earn a very satisfying living. According to the Bureau of Labor Statistics the average counselor in Florida earns between $36,450 and $74,200 per year.
Now that you are familiar with the counselor licensing requirements in Florida, visit our How to Become a Counselor in Florida page for a more detailed look into the steps you will need to take to make your dream of becoming a counselor a reality.
Additional Information for Counselor Licensure in Florida
FL Board of Clinical Social Work, Marriage & Family Therapy, and Mental Health Counseling
4052 Bald Cypress Way, BIN C-08
Tallahassee, FL 32399-3258
850-245-4474
http://www.floridahealth.gov/licensing-and-regulation/index.html
Application fee: $100
Initial License fee: $105
Registered Mental Health Counselor Intern Application fee: $150
Source: http://www.floridahealth.gov/licensing-and-regulation/index.html