Before you can become an LPC in the state of Louisiana it is important to be aware of everything the state requires before you can be fully licensed. • All counselors in Louisiana require a graduate education. Counselors in mental health will need to be fully licensed by the state board prior to practicing, while school counselors will need to be certified. • The Department of education oversees school counselor certifications. • Those who become LPC's in Louisiana will be supervised by the LPC Board of Examiners. • Candidates do have the option to be licensed and certified as a Professional Counselor in a School Setting.
For more information on Education Programs, please click here.
Find schools and get information on the program that's right for you. (It's fast and free!)
Future LPC: For Louisiana High School Student or High School Graduate
Your First Step:
You can make the decision to be a counselor as early as your undergraduate years, going with the social sciences is very relevant to the work of Counselor (Psychology, Social Work, etc.).
Your Second Step:
Be aware of minimum grade point averages and always try to do as well as you can. Volunteering is a great idea. Join an organization such as
Volunteers of America Baton Rouge
.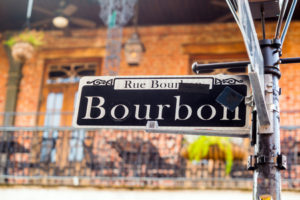 Bachelor's Degree College Graduates
(
CACREP
– The Council for Accreditation of Counseling & Related Educational Programs). Rehabilitation counseling programs are usually accredited by
CORE
(The Council on Rehabilitation Education).
First:
You should start looking into graduate programs early. Make sure that you have a resume and statement of purpose to submit, as well.
Second:
Those looking to become licensed counselors should make sure that their graduate program is CACREP accredited or meets the standards of the state board. The state board in Louisiana requires the program to have at least 60 hours of coursework, with some psychology courses being accepted. When enrolled in your graduate program you want to make sure that the coursework has a minimum of 24 semester hours required by the Louisiana Board.
Third:
Ensure you have finished all the required practice, coursework, and internship hours prior to applying for licensure. Additionally, find out more about becoming a member of the Louisiana Counseling Association.
Fourth:
Prior to satisfying the LPC requirements you will need to complete overseen work experience. Before your begin working you must register as an intern Your supervisor must be board approved and if you have trouble finding one, the board will be happy to provide you with candidates. Finally, you must complete a Declaration of Practice and Procedures.
Fifth:
Candidates will be required to spend at least two years working to acquire 3,000 hours of experience. If the hours aren't completed by the end of two years the candidate can take longer. All hours must be completed before seven years.
Sixth:
All candidates must complete the NCE prior to becoming a licensed counselor
The state of Louisiana also accepts the NCMHCE as well, the exam is also supervised by the NBCC.
Those looking to become school counselors will need to take the school counseling exam and the NTE core exam.
For more information on licensing in Louisiana, please click here.
Counselor Licensing Agencies in Louisiana
LPCBE
Louisiana Department of Education
We wish you the best of success in your pursuit of becoming a counselor in Louisiana.