Counselor Licensing Requirements in Kentucky
We want to ensure that you have highly useful information about Counselor Licensing Requirements in Kentucky for your pursuit of a professional counseling license in Kentucky.
You are required to have a license before you can start to practice as a professional counselor in the state of Kentucky. Initially, you will become a Licensed Professional Counselor Associate by completing the education requirements and turning in your paperwork and fees. For you to be able to move up to a Licensed Professional Clinical Counselor, you are going to have to complete the supervised practice requirements that have been set by the state. Additionally, you will be required to take the licensing exam. Please refer to the end of this page for an important link to The National Board for Certified Counselors.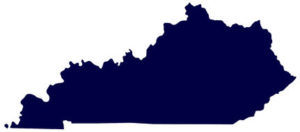 Kentucky Counselor Credential Titles
Licensed Professional Clinical Counselor
(LPCC)
Licensed Professional Counselor Associate
(LPCA) A credential holder who has met all qualifications to engage in the practice of professional counseling under an approved clinical supervisor authorized by the board.
Find schools and get information on the program that's right for you. (It's fast and free!)
Featured Schools
Kentucky Counselor Educational Requirements
Master's degree or higher in professional counseling or a related field from a regionally accredited institution, with a minimum of 60 semester hours in 9 specified content areas and a 400-hour organized practicum/internship. Any applicants who have enrolled in a program after 1/15/15 or who receive a degree after 5/31/2020 must graduate from a CACREP-accredited program.
Click here and discover what online counseling and psychology educational opportunities are a match for you!
Kentucky Counselor Experiential Requirements
LPCC
4,000 hours of post-master's experience in the practice of counseling under approved supervision, which includes 1,600 hours of direct counseling and 100 hours of individual, face-to-face clinical supervision. Applicants are encouraged to include 10 hours of direct counseling with individuals in a jail or correctional setting as part of the 4,000 hours.
Kentucky Counselor Examinations
NCE or NCMHCE
Kentucky Requirements for Clinical Supervisors
Licensed as a professional clinical counselor, marriage and family therapist, psychologist, clinical social worker, psychiatrist, or a nurse with a master's degree and psychiatric certification, for at least 2 years. Supervisors must be approved by the board.
Kentucky Requirements for Out of State Applicants
Licensure through reciprocity: The board shall grant the appropriate credential to an applicant who has received a master's, specialist's, or doctoral degree in counseling or related field from a regionally accredited institution with a minimum of sixty (60) hours of specific graduate coursework; holds an active valid license or certificate from another state to practice as a professional counselor; is in good standing with the certifying or licensing board of that state; is of good moral character; has provided the board with evidence of a minimum of five (5) years' experience as a certified or licensed professional counselor; and has paid the application fee to the board. Applicants are exempt from the required hours of supervised experience in the practice of counseling and the examination requirement.
Scope of Practice
"PRACTICE OF COUNSELING" means professional counseling services within the scope of Section 2 of this administrative regulation and which involve the application of mental health and development principles, methods or procedures, including assessment, evaluation, diagnosis, and treatment of emotional disorders or mental illnesses, to assist individuals to achieve more effective personal, social, educational, or career development and adjustment. Section 2. Requirements for the Practice of Professional Counseling.
The practice of professional counseling shall be based on knowledge of interpersonal, cognitive behavioral, psychodynamics, human relations, crisis intervention, psychopathology, group dynamics, and effective methods and strategies necessary to help the client achieve mental, vocational, emotional, physical, social, moral, and spiritual development and adjustment throughout the client's life span.
A practitioner of professional counseling shall possess and utilize numerous skills, including skills necessary to apply professional counseling services relative to the following areas:
a. The helping relationship, including counseling theory and practice; b. Human growth and development; c. Lifestyle and career development; d. Group dynamics, process, counseling, and consulting; e. Assessment, appraisal, and testing of individuals; f. Social and cultural foundation, including multicultural issues; g. Principles of etiology, diagnosis, treatment planning, and prevention of mental and emotional disorders and dysfunctional behavior; h. Research and evaluation; and i. Professional orientation and ethics
Kentucky Counselor Salary Expectations
In the state of Kentucky, those who choose to go into the field of counseling find their career to be satisfying on multiple levels, and part of that has to do with their salary. According to the Bureau of Labor Statistics, the average counselor in Kentucky earns between $35,580 and $65,000 per year. Now that you are familiar with the counselor licensing requirements in Kentucky, visit our
How to Become a Counselor in Kentucky
page for a more detailed look into the steps you will need to take to make your dream of becoming a counselor a reality.
Additional Information About Counselor Licensing Requirements in Kentucky
KY Board of Licensed Professional Counselors
P.O. Box 1360 Frankfort, KY 40602 502-782-8803
http://lpc.ky.gov
LPCC Application fee: $150
LPCA Application fee: $50
Source: http://lpc.ky.gov/Pages/default.aspx http://web.oru.edu