Counselor Licensing Requirements in New Jersey
Counselor Licensing Requirements New Jersey are important to consider when pursuing a role as a Licensed Professional Counselor in New Jersey. We want to provide you with timely information regarding receiving the licensing you need to properly practice counseling in New Jersey.
Professional counselors in New Jersey have many different options when it comes to credentials. You can be a Licensed Associate Counselor (LAC) by finishing all the required schooling and passing state license exams you'll become a Licensed Professional Counselor (LPC) after you've successfully completed your practice requirements. You may also be granted special credentials if you meet other requirements.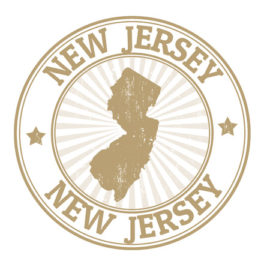 New Jersey Counselor Credential Titles
Licensed Clinical Mental Health Counselor (LCMHC)
Licensed Professional Counselor (LPC)
Licensed Associate Counselor (LAC)
After acceptable documentation of the satisfaction of the LPC educational and examination requirements, an individual may be granted licensure as an Associate Counselor to practice counseling under the direct supervision of an LPC or a supervisor acceptable to the committee.
New Jersey Counselor Education Requirements
Minimum of 60 graduate semester hours which includes a master's degree in counseling from a regionally accredited institution of higher education (45 of the 60 graduate semester hours must be distributed in 8 of the 9 defined course content areas).
As of April 20, 2006, an acceptable graduate degree means that the word "counseling" or the word "counselor" appears in the title of the graduate degree awarded and that the institution offering the degree states in the catalog or in another format acceptable to the committee that the purpose of the graduate degree is to prepare students for the professional practice of counseling.
Find schools and get information on the program that's right for you. (It's fast and free!)
Featured Schools
New Jersey Counselor Experiential Requirements
LCMHC
Already holds an LPC Certification by the Academy of Certified Clinical Mental Health Counselors, or any successor thereto; passage of a comprehensive qualifying examination prepared by the Academy; evidence satisfactory to the committee that the clinical mental health counselor has satisfied the continuing education requirements of the committee; and, evidence satisfactory to the committee that certification of the clinical mental health counselor has been renewed by the Academy.
2 years/3,000 of post-master's degree supervised field experience, 100 hours of face-to-face supervision.
LPC
3 years of full-time supervised counseling experience in a professional counseling setting, 1 year of which may be obtained prior to the granting of the master's degree.
1 year/1,500 hours of experience may be eliminated by substituting 30 graduate semester hours beyond the master's degree. In no case may an applicant have less than 1 year of post- master's supervised work experience.
New Jersey Counseling Exams Required
NCE
Click here and discover what online counseling and psychology educational opportunities are a match for you!
Requirements for Clinical Supervisors
Licensed as a professional counselor, marriage and family therapist, psychologist, clinical social worker, physician practicing in the field of psychiatry, or any other supervisor acceptable to the Committee who has qualifications similar to these licensed professionals.
Requirements for Out of State Applicants
Licensure to practice counseling or rehabilitation counseling may be granted to any person who at the time of the application is licensed or certified by an agency located in another jurisdiction if, in the opinion of the Committee, the requirements of that credential are substantially equivalent. Contact the Committee for out-of-state application requirements.
Scope of Practice
"PROFESSIONAL COUNSELING SERVICES" means the application of mental health and human development principles in order to facilitate human development and adjustment throughout the lifespan; clinically assess and evaluate mental, emotional, and associated distresses which interfere with mental health and development; conduct assessments and evaluations for the purpose of establishing goals and objectives; and plan, implement, and evaluate counseling interventions.
Salary Expectations for Counselors in New Jersey
Counselors in the state of New Jersey are rewarded well for the great service that they provide to the people that live there. According to the Bureau of Labor Statistics, a counselor in New Jersey will earn a median salary between $48,350 and $90,520 per year. Now that you are familiar with the counselor licensing requirements in New Jersey, visit our
How to Become a Counselor in New Jersey
page for a more detailed look into the steps you will need to take to make your dream of becoming a counselor a reality.
Additional Information about LPC Requirements in New Jersey
NJ Board of Marriage & Family Therapy Examiners Professional Counselor Examiners Committee
P.O. Box 45007 Newark, NJ 07101 973-504-6415
http://www.njconsumeraffairs.gov/mft/Pages/default.aspx
LPC Initial License fee: $250 if applying during 1st year of biennial renewal $125 if applying during 2nd year of biennial renewal
LAC Initial License fee: $180 if applying during 1st year of biennial renewal $90 if applying during 2nd year of biennial renewal
Sources: http://web.oru.edu http://njpublicsafety.com http://www.njconsumeraffairs.gov/