New York Counselor Licensing Requirements
Counselor Licensing Requirements in New York will require that you follow specific steps in order to perform the job effectively. The information provided here on this page is designed to facilitate you in gaining licensure so that you may practice safely and securely as a counselor in New York. We would like to assist you in the process of gaining important information regarding your counselor licensing requirements in New York.
Our goal is to provide helpful information to you for the licensure process for Counselors in New York. If you have any additional questions, please feel free to contact the New York State Education Department Office of the Professions Mental Health Practitioners Board by calling 518-474-3817, ext. 570, or freely email one of the staff members on the contact page.
Find schools and get information on the program that's right for you. (It's fast and free!)
Featured Schools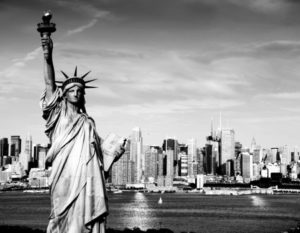 New York Counselor Credential Titles
Licensed Mental Health Counselor
(LMHC)
Limited Permit
– Applicants who have met all requirements except experience and/or exam must apply for a 2-year permit to practice under supervision; may be renewed for two years, upon new application and permit fee.
New York Counselor Educational Requirements
Master's degree or higher in counseling that includes 60* semester hours and completion of specific coursework. *If counseling degree was completed prior to Jan. 1, 2010, 48 semester hours are required. Completion of a one year supervised internship or practicum in mental health counseling (600 clock hours).
Completion of coursework or training, approved by the Education Department, in the identification and reporting of child abuse.
Click here and discover what online counseling and psychology educational opportunities are a match for you!
New York Counselor Experiential Requirements
3,000 hours of post-master's supervised experience providing mental health counseling in a setting acceptable to the department. 1,500 of the hours must be direct client contact.
New York Counseling Exams Required
NCMHCE without ESL arrangements
New York Requirements for Clinical Supervisors
Licensed and register in New York State to practice mental health counseling, medicine, as a physician assistant, psychology, licensed clinical social work, or as a register professional nurse or nurse practitioner, pursuant to Articles 163, 131, 131-b, 139, 153, or 154 of Education Law, respectively. 3,000 post graduate supervised experience with no less than 1,500 clock hours of such required experience must consist of direct contact with clients. The remaining experience may consist of other activities that do not involve direct client contact, including but not limited to, record-keeping, case management, research, supervision and professional development.
New York Requirements for Out of State Applicants
If the applicant does not meet all requirements (e.g., passed the NCE rather than NCMHCE) he/she may have to go through standard pathway or be made eligible for the exam and practice under limited permit while attempting the exam. Regulations state: An applicant seeking endorsement of a license in mental health counseling issued by another state, country territory shall present evidence of: 1.) the applicant shall be at least 21 years of age; 2.) Licensure by another jurisdiction; 3.) Completion of a graduate degree in mental health counseling or a related field that at the time of completion qualified the applicant for licensure as a mental health counselor in the other jurisdiction; 4.) Completion of supervised experience in mental health counseling a psychotherapy that qualified the applicant for initial licensure in the other jurisdiction; 5.) Passage of an examination acceptable to the department for the practice of mental health counseling; 6.) At least five years of experience in mental health counseling satisfactory to the State Board for Mental Health Practitioners, within the 10 years immediately preceding the application for licensure by endorsement in New York; 7.) Completion of coursework in the identification and reporting of suspected child abuse and neglect or the exemption from such coursework, as specified in 6507 (3) of the Education Law; 8.) Good moral character as determined by the department; and 9.) Acceptable licensure and discipline status in each jurisdiction in which the applicant holds a professional license.
New York Scope of Practice
"PRACTICE OF MENTAL HEALTH COUNSELING"
The practice of the profession of mental health counseling is defined as: a. The evaluation, assessment, amelioration, treatment, modification, or adjustment to a disability, problem, or disorder of behavior, character, development, emotion, personality or relationships  y the use of verbal or behavioral methods with individuals, couples, families or groups in private practice, group, or organized settings; and b. The use of assessment instruments and mental health counseling and psychotherapy to identify, evaluate and treat dysfunctions and disorders for purposes of providing appropriate mental health counseling services.
Counselor Salaries in New York
In the state of New York, counselors love what they do. Each day they go into work they are actively improving the lives of those around them and the state rewards them well for it. According to the Bureau of Labor Statistics, a general counselor in the state of New York brings home an average salary between $35,490 and $72,480 per year. Now that you are familiar with the counselor licensing requirements in New York, visit our
How to Become a Counselor in New York
page for a more detailed look into the steps you will need to take to make your dream of becoming a counselor a reality.
Additional Information About Counselor Licensing Requirements in New York
State Board for Mental Health Practitioners Office of the Professions State Education Building
2nd Floor 89 Washington Avenue Albany, NY 12234-1000 518-474-3817
http://www.op.nysed.gov/prof/mhp/
Application fee: $175 Registration fee: $196 Limited Permit fee: $70
Source: http://www.op.nysed.gov/prof/mhp/