Counselor Licensing Requirements in South Dakota
Counselor Licensing Requirements in South Dakota are outlined on this page. We are providing you helpful information so that you can be prepared to meet all Counselor Licensing Requirements South Dakota. Whenever you have specific questions that go beyond this overview, feel free to contact the South Dakota Board of Examiners for Counselors and Marriage & Family Therapists by calling (605) 331-2927 or emailing
[email protected]
Find schools and get information on the program that's right for you. (It's fast and free!)
South Dakota has the following two levels of licensing: Licensed Professional Counselor (LPC) and Licensed Professional Counselor-Mental Health (LPC-MH). Although you must be licensed first as an LPC, you might be able to save time through completing education requirements simultaneously for the higher license. The process begins when you enroll in a graduate program that meets the curricular standards of South Dakota.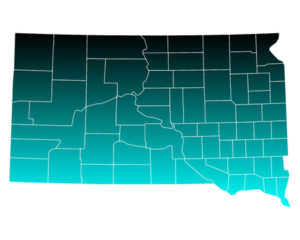 South Dakota Counselor Credential Titles
Licensed Professional Counselor – Mental Health
(LPC-MH)
Licensed Professional Counselor
(LPC)
South Dakota Educational Requirements
Master's degree or higher with an emphasis in mental health counseling from a CACREP accredited program, "or equivalent program" from an accredited institution that includes specific coursework and a supervised practicum (100 hours) and internship (600 hours). 48 semester hours required for LPC licensure; 60 semester hours or completion of all required coursework for LPC-MH licensure.
Click here and discover what online counseling and psychology educational opportunities are a match for you!
South Dakota Experiential Requirements
LPC-MH
Must already possess the 1st level LPC credential; and 2 years/2,000 hours of postmaster's direct client contact in a clinical setting and 100 hours of direct supervision, at least 50 hours of which  hall be face-to-face. 1,000 hours of post-master's direct client contact hours and 50 hours of face-to-face supervision earned under the LPC credential may be counted toward these requirements if  LPC-MH supervision conditions were met.
LPC
2,000 hours of post-master's counseling experience, with 800 hours of direct client contact and 100 hours of direct supervision, at least 50 hours of which shall be faceto-face.
South Dakota Counseling Exams Required
NCMHCE or NCE Now that you are familiar with the counselor licensing requirements in South Dakota, visit our
How to Become a Counselor in South Dakota
page for a more detailed look into the steps you will need to take to make your dream of becoming a counselor a reality.
South Dakota State Information
SD Board of Examiners for Counselors and Marriage & Family Therapists
P.O. Box 2164 Sioux Falls, SD 57101-2164 605/331-2927
Executive Director
Joyce M. Vos
CONTACT:
[email protected]
WEBSITE:
http://dss.sd.gov/licensingboards/examiners.aspx
LPC-MH Application fee: $100
LCP-MH Initial Licensure fee: $75
LPC Application fee: $100
LPC Initial Licensure fee: $100
source: http://dss.sd.gov/licensingboards/examiners.aspx