Utah Counselor Licensing Requirements
Counselor licensing requirements in Utah can be stringent, but with the right dedication and focus, you can make your counseling goals a reality.
This is an overview of the rules and regulations for attaining proper counselor licensing requirements in Utah. If at any time you have questions or would like to make sure you are on the correct track, contact the Utah Division of Occupational and Professional Licensing Board at 801-530-6628 or at 866-275-3675 (within Utah).
Utah Counselor Credential Titles
Licensed Clinical Mental Health Counselor
(LCMHC)
Licensed Associate Clinical Mental Health Counselor
(LACMHC) Credential required before starting the supervised experience requirement; valid for 3 years.
Utah Counselor Educational Requirements
Master's degree or higher in mental health counseling from a CACREP accredited program, including a minimum of 60 graduate semester hours (or 90 quarter hours) in specific coursework. A minimum of 3 semester hours or 4 ½ quarter hours of a practicum. A minimum of 6 semester hours or 9 quarter hours of an internship.
Find schools and get information on the program that's right for you. (It's fast and free!)
Featured Schools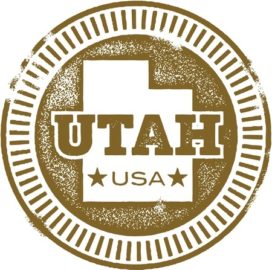 Utah Counselor Experiential Requirements
Must already possess the LACMHC 4,000 hours of post-masters supervised professional counseling experience. 1,000 hours must be supervised experience in mental health therapy. 100 hours of face-to-face supervision is required. Supervision must be under a licensed mental health therapist on-site on with a contract.
Utah Counselor Exam Required
NCE, NCMHCE, and the Utah Professional Counselor Law, Rules and Ethics Exam
Utah Requirements for Clinical Supervisors
Utah LPC Licensed as a professional counselor, marriage and family therapist, psychiatrist, psychologist, clinical social worker, or registered psychiatric mental health nurse specialist, for a minimum of 2 years. The supervisor must be on-site and/or have a contract with the site.
Utah Requirements for Out of State Applicants
To qualify for licensure by endorsement, an applicant must document that he/she is currently licensed in good standing in another state and has been actively engaged in the lawful practice of professional counseling, including mental health therapy, for not less than 4,000 hours during the three (3) years immediately preceding the application for licensure in Utah. The applicant for licensure must also document a passing score on the Utah Professional Counselor Laws, Rules, and Ethics Examination.
Click here and discover what online counseling and psychology educational opportunities are a match for you!
Utah Scope of Practice
"PRACTICE OF CLINICAL MENTAL HEALTH COUNSELING" means the practice of mental health therapy by means of observation, description, evaluation, interpretation, intervention, and treatment to effect modification of human behavior by the application of generally recognized clinical mental health counseling principles, methods, and procedures for the purpose of preventing, treating, or eliminating mental or emotional illness or dysfunction, symptoms of any of these, or maladaptive behavior.Your License You will renew your license every two years. During each licensing renewal period, you will need to complete 40 hours of continuing education. At least six of those hours must be in law or ethics.
Salary and Career Outlook
Typically, the average counselor in the state of Utah takes home between $34,100 and $64,760 per year, according to the Bureau of Labor Statistics. Now that you are familiar with the counselor licensing requirements in Utah, visit our
How to Become a Counselor in Utah
page for a more detailed look into the steps you will need to take to make your dream of becoming a counselor a reality.
State Information
UT Division of Occupational and Professional Licensing P.O. Box 146741 Salt Lake City, UT 84114-6741 801/530-7632 801/530-6511 (fax)
Bureau Manager
Dane Ishihara
CONTACT:
[email protected]
WEBSITE:
http://dopl.utah.gov/index.html
LPC Application fee: $120
CPC Intern Application fee: $85
source: https://le.utah.gov/xcode/Title58/Chapter60/C58-60-P4_1800010118000101.pdf