Counselor Licensing Requirements in Virginia
We have organized some essential information about Counselor Licensing Requirements in Virginia for your pursuit of working as a Licensed Professional Counselor in Virginia. This should help streamline the process of gaining the appropriate counselor licensing requirements in Virginia. If you have any questions or are seeking more information, contact the Virginia Board of Counseling.
There is only one level of licensing that mental health counselors can receive in Virginia and that's Licensed Professional Counselor. In order to become an LPC, you are going to have to satisfy the educational and exam requirements along with the completion of supervised practice.
Find schools and get information on the program that's right for you. (It's fast and free!)
Featured Schools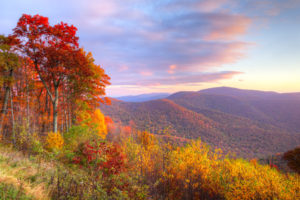 Virginia Counselor Credential Titles
Licensed Professional Counselor
(LPC)
Licensed Professional Counselor – resident
(LPCresident) An applicant practicing under supervision
Virginia Counselor Educational Requirements
Master's degree or higher in counseling that includes 60 semester hours (or 90 quarter hours) of graduate study in counseling. Completion of a supervised internship consisting of at least 600 hours. Programs that are approved by CACREP or CORE are recognized as meeting the definition of graduate degree programs that prepare individuals to practice counseling and counseling treatment intervention.
Virginia Counselor Experiential Requirements
3400 hours of postgraduate supervised counseling experience, including 2,000 hours of direct client contact. 200 hours of supervision required (100 hours must be under the supervision of an LPC approved by the board).
Graduate-level internship hours may count toward the 4,000 hours. Exam Required NCMHCE.
Click here and discover what online counseling and psychology educational opportunities are a match for you!
Requirements for Clinical Supervisors
Virginia LPC Licensed as a professional counselor, marriage and family therapist, substance abuse treatment practitioner, school psychologist, clinical psychologist, clinical social worker, or psychiatrist, in the jurisdiction where the supervision is being provided, has 2 years of post-licensure clinical experience, and completion of professional training in supervision.
Requirements for Out of State Applicants
Every applicant for licensure by endorsement shall submit in one package the following: 1.) A completed application; 2.) The application processing fee; 3.) Verification of all professional licenses or certificates ever held in any other jurisdiction. In order to qualify for endorsement the applicant shall have no unresolved action against a license or certificate. The board will consider history of disciplinary action on a case-by-case basis; 4.) Documentation of having completed education and experience requirements substantially equivalent to those in effect in Virginia at the time of initial licensure as verified by an official transcript and a certified copy of the original application materials; 5.) Verification of a passing score on a licensure examination in the jurisdiction in which licensure was obtained; and 6.) An affidavit of having read and understood the regulations and laws governing the practice of professional counseling in Virginia.
Virginia Scope of Practice
"PRACTICE OF COUNSELING" means rendering or offering to render to individuals, groups, organizations, or the general public any service involving the application of principles, methods or procedures of the counseling profession, which shall include appraisal, counseling, and referral activities. "COUNSELING" means the therapeutic process of: (i) conducting assessments and diagnoses for the purpose of establishing treatment goals and objectives and (ii) planning, implementing, and evaluating treatment plans using treatment interventions to facilitate human development and to identify and remediate mental, emotional or behavioral disorders and associated distresses which interfere with mental health. "COUNSELING TREATMENT INTERVENTION" means those cognitive, affective, behavioral and systemic counseling strategies, techniques and methods common to the behavioral sciences that are specifically implemented in the context of a therapeutic relationship. Other treatment interventions include developmental counseling, guidance, and consulting to facilitate normal growth and development, including educational and career development.
Salary Overview in Virginia
Virginia is a great place to pursue a counseling career, with the average counselor in the state earning between $40,620 and $66,940 per year, according to the Bureau of Labor Statistics. Now that you are familiar with the counselor licensing requirements in Virginia, visit our
How to Become a Counselor in Virginia
page for a more detailed look into the steps you will need to take to make your dream of becoming a counselor a reality.
State Information
VA Board of Counseling Perimeter Center 9960 Mayland Drive, Suite 300 Henrico, VA 23233 804/367-4610 804/527-4435 (fax)
Acting Executive Director
Jaime Hoyle
CONTACT:
[email protected]
WEBSITE:
www.dhp.virginia.gov/counseling/
Initial Registration of Supervision: $50
Application and Initial Licensure fee: $140
source: http://leg.mt.gov/bills/mca/37/23/37-23-102.htm