Wisconsin Counselor Licensing Requirements
We want you to have helpful information about Counselor Licensing Requirements Wisconsin to guide you in making the right decisions in your path toward gaining counseling licensure in Wisconsin.
Licensed Professional Counselor and Professional Counselor Trainee are the two levels that you need to look at for licensing requirements in Wisconsin.
Credentialing as a Licensed Professional Counselor entails a suitable education, the successful completion of two examinations, and a residency, or period of administered practice.
Wisconsin Counselor Credential Titles
Licensed Professional Counselor (LPC)
Licensed Professional Counselor Trainee
An applicant who has completed the degree requirements but not the supervised experience; valid for 48 months.
Find schools and get information on the program that's right for you. (It's fast and free!)
Featured Schools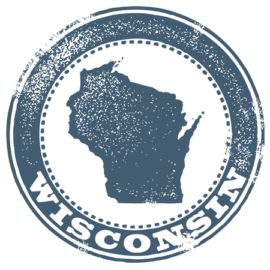 Wisconsin Counselor Educational Requirements
Master's degree or higher in professional counseling, or an equivalent program approved by the board, from a regionally accredited institution that includes a minimum of 42 semester hours (or 63 quarter hours). 3 semester hours of Counseling Theories and 3 semester hours of a supervised counseling practicum are required.
Wisconsin Counselor Experiential Requirements
2 years/3,000 hours of postmaster's supervised professional counseling practice, including 1,000 hours of face-to-face client contact.
Supervision must include one hour per week of face-to-face supervision and must be provided by a board-approved mental health professional.
Click here and discover what online counseling and psychology educational opportunities are a match for you!
Wisconsin Counselor Exam Required
NCE, CRCE, or equivalent exam approved by the board and Wisconsin Jurisprudence Exam
Wisconsin Requirements for Clinical Supervisors
Wisconsin LPC Doctoral degree in professional counseling or an LPC who has practiced for at least 5 years, or a licensed psychologist or psychiatrist, or a supervisor who is approved in advance by the board.
Wisconsin Requirements for Out of State Applicants
Licensure by reciprocity: Upon application and payment of the fee, the board may grant a professional counselor license to any individual who holds a similar certificate or license in another state or territory of the United States and who passes an examination approved by the board that tests knowledge of state law relating to professional counseling, if the board determines that the requirements for obtaining the certificate or license in the other state or territory are substantially equivalent to Wisconsin's requirements.
Wisconsin Scope of Practice
"PROFESSIONAL COUNSELING" means applying a combination of human development, rehabilitation and either psychosocial or psychotherapeutic principles, procedures or services that integrate a wellness, pathology and multicultural model of human behavior in order to assist an individual, couple, family, group of individuals, organization, institution or community to achieve mental, emotional, physical, social, moral, educational, spiritual, vocational or career development and adjustment through the life span of the individual, couple, family, group of individuals, organization, institution or community.
Salary Expectations in Wisconsin
Wisconsin counselors find fulfillment in their jobs in multiple ways. Counseling in the state of Wisconsin allows those who practice it to better those around them, while bringing home a good living for their own families. According to the Bureau of Labor Statistics, a general counselor in Wisconsin earns between $35,740 and $62,360 per year. Now that you are familiar with the counselor licensing requirements in Wisconsin, visit our
How to Become a Counselor in Wisconsin
page for a more detailed look into the steps you will need to take to make your dream of becoming a counselor a reality.
State Information
WI Examining Board of Marriage & Family Therapists, Professional Counselors, and Social Workers
P.O. Box 8935 Madison, WI 53708 608/266-2112 608/261-7083 (fax)
Executive Director
Dan Williams
[email protected]
WEBSITE:
http://drl.wi.gov/prof/coun/def.htm
Application and Initial Licensure fee: $147 (includes $57 state law exam fee)
Professional Counselor Training License: $75
source: http://docs.legis.wisconsin.gov/statutes/statutes/457.pdf</>